About Us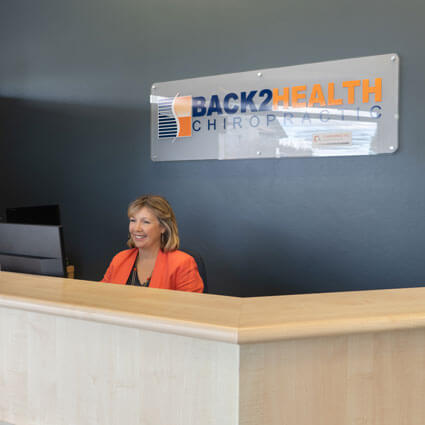 Back2Health Chiropractic has had the honour of caring for the Five Dock and Russell Lea, Abbotsford and Chiswick communities since 1999. Since our beginning, we have been dedicated to keeping our patients healthy and active through natural chiropractic care. If your spine is properly aligned, your nervous system is healthy, which leaves you feeling better, moving better, and most importantly—living better.
With us, a comfortable chiropractic experience is within reach. Learn more about our practice and how we might be able to help you achieve excellent outcomes.
Driven by Results
Our variety of manual and instrument-assisted techniques are gentle and is tailored to the individual. Over the years, our experience and research have allowed us to successfully help almost everyone who has walked through our door.
Our practice is constantly monitoring progress to make sure each care plan is helping the patient reach their health goals. Back2Health Chiropractic believes in an evidence-based approach that allows us to give our patients exactly what they need to live better lives.
Your Health Comes First
Your health is our main concern. We are committed to prioritising your unique needs, providing you with excellent care, and of course, keeping you comfortable throughout the process. We also want you to have a part in your journey to better health, which is why we take the time to educate our patients about chiropractic care.
Before we perform an adjustment of any kind, we will help you understand your condition and explain to you what we can do to help. Our practice welcomes all questions and concerns. Be sure to communicate with our team during your time with us.
MEET OUR TEAM »
Schedule Your Appointment
We provide chiropractic care based on excellence. Our goal is to help enhance your life. After we help you find relief through corrective care, we will educate you about the benefits of transitioning into maintenance care.
Our practice is here to support you on your wellness journey. Do not wait. Contact us today to schedule your appointment! We look forward to getting to know you.
---
About Back2Health Chiropractic | (02) 9712 1800