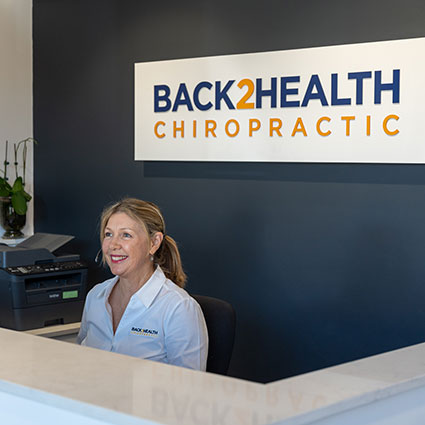 New Patients at
Back2Health Chiropractic
What to Expect
No matter your age or health history, our objective is to assist you in leading a fulfilling and active life. By providing personalised chiropractic care that aligns with your unique requirements, we aim to support you in attaining excellent health and sustaining it.
We welcome you to visit our Five Dock practice, where you can initiate your path to a healthier life starting today.
This visit consists of a 1 hour appointment where we discuss your medical and health history. We'll conduct a thorough examination that involves a full assessment of your spine, joints, muscles and nervous system. x-rays: If required, you will be referred for x-rays locally in Five Dock – Plain x-rays are fully covered by medicare. When we receive your x-rays, together with your examination, we will make an accurate diagnosis and tailor your treatments specific to your condition.
As you progress through your treatments, we'll team together to achieve the best results and a faster recovery. We'll include recommendations including specific strengthening and stretching exercises, postural and ergonomic advice and dietary advice.
This consultation is recommended when more time is required to examine and treat a new injury or for x-ray analysis.
Fees
We accept all Eftpos and credit cards, excluding American Express and Diners Club. Health Fund claims are available on the spot using our HICAPS system.
To schedule a consultation and begin to recover naturally, contact us today. You deserve to live and feel better.
CONTACT US »
---
New Patients at Back2Health Chiropractic | (02) 9712 1800