Meet Dr Craig Lyons
Becoming a Chiropractor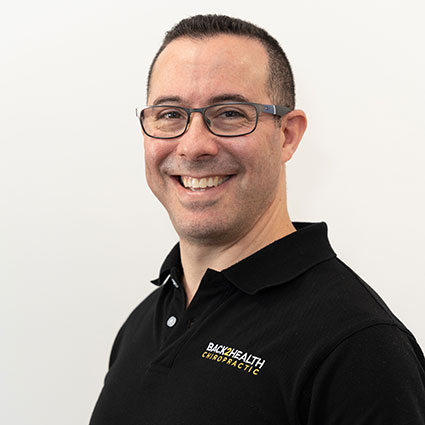 Enduring multiple sports injuries during his teenage years, Dr Craig Lyons dedicated a significant portion of his time to pursuing medical treatments for recovery. It was during his visits to chiropractors that he began to experience natural healing and managed to avoid multiple surgeries. These transformative experiences ignited his passion to pursue a career as a chiropractor.
" I believe that true health involves more than just the absence of pain; it's about optimising our body's function and allowing you to live life to the fullest.  
Dr Craig Lyons graduated with a Master of Chiropractic from University of Johannesburg in South Africa in 2002. He expanded his expertise with postgraduate studies in Torque Release Technique, Auriculotherapy, Impulse Instrument Adjusting and Dry Needling.
" I am committed to staying at the forefront of my field, actively pursuing ongoing education and ensuring that my expertise is always current and relevant.  
Outside of Back2Health Chiropractic
Outside of the office, Dr Craig Lyons loves spending quality time with his young family, exploring the natural wonders of  Sydney.
Contact us today to get to know Dr Craig Lyons and learn more about how chiropractic care may help you.
---
Dr Craig Lyons | (02) 9712 1800